A Bunch More Wonderful People
Dr. Clark Perry, sport psychologist for the Australian Institute of Sport
and his son Ryan in their Canberra Kitchen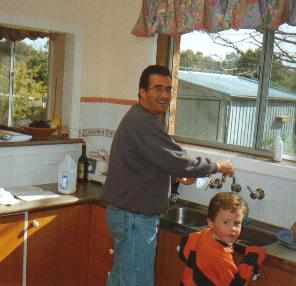 Clark and Joanie's other son, Tyler. He knows how to use that remote,
and he has an "I-love-you-and-I know-you-love-me smile"
The thoroughly captivating Dr. Stacie Spencer and the spunk-rat
(Australian expression) Dr. Frank Perna with Three River Stadium
in the background, Pittsburgh, Pennsylvania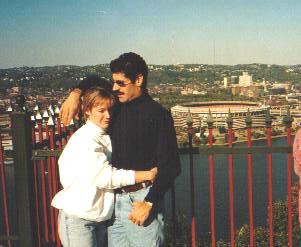 Frank and I with the Pittsburgh skyline in the background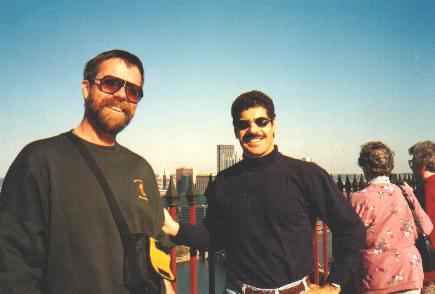 The alluring Dr. Stacie Spencer at the University of Pittsburgh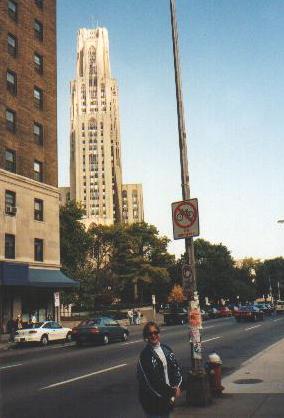 Master Rana (aka Frogo, aka Dr. Mark McCourt) and I in
San Francisco (see the bridge?). He was my college roomie 27 years
ago. The Buddhism versus Nietzsche arguments were, in retrospect, hilarious.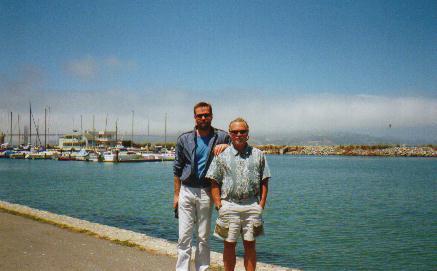 My favouritest and bestest cousin Phyllis with
hubby Danny (golf junkie) in Mesquite, Texas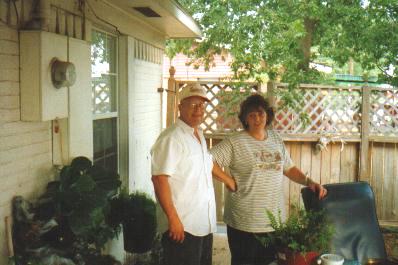 Dr. Vance Tammen in a hula skirt, What can I say? He looks fabulous!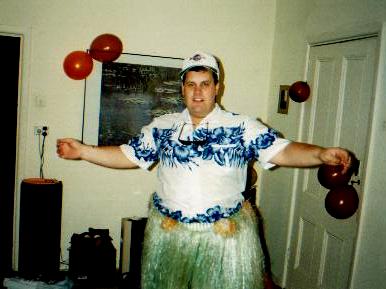 Here's the whole Tammen crew: Suzanne, Vance, and Yarra Izabella.
They named Yarra after the river that runs through Melbourne.
So I just call her "Muddy Waters."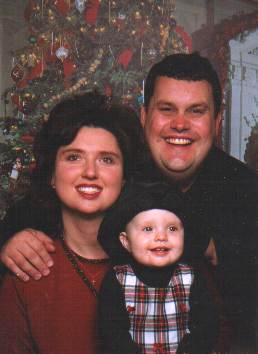 Tony Morris, looking very Western for Halloween.
Sort of a pommy version of Clint Eastwood.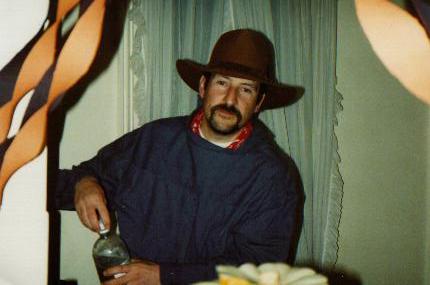 Mother of my Godson, Seth, the devastatingly beautiful Dr. Mary Sanders
(Seth got his Mom's looks) and my sister Sal skiing in Northern California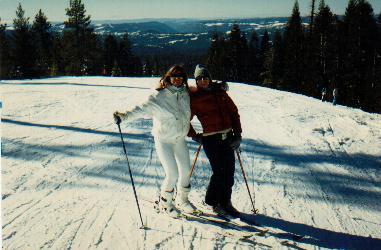 The most Divine Ms. M and me on our way to Mozart's "Don Giovanni."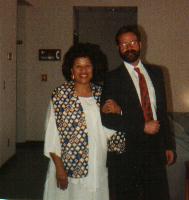 Oops! What's he doing here? probably a cerebral buddy in a future life.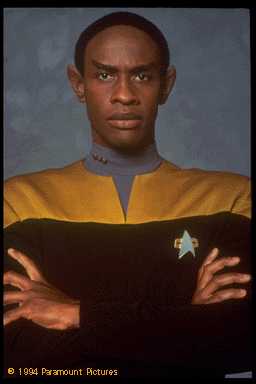 Shay in Europe, my friend from North Carolina.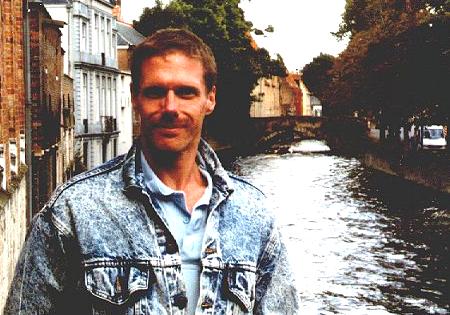 Rollerblading buddies: Lynn Widmeyer and the Speedster
(who was having a bad hair decade).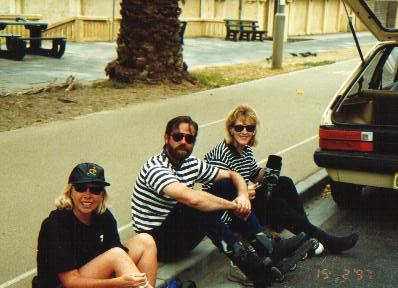 Stephanie Habif on Acland Street.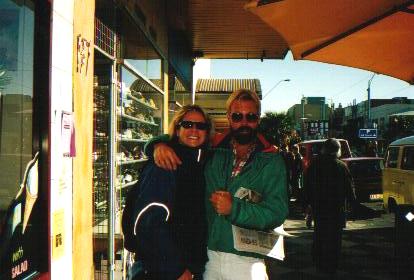 Your Mom said you had to come home. Calvin leads you there.